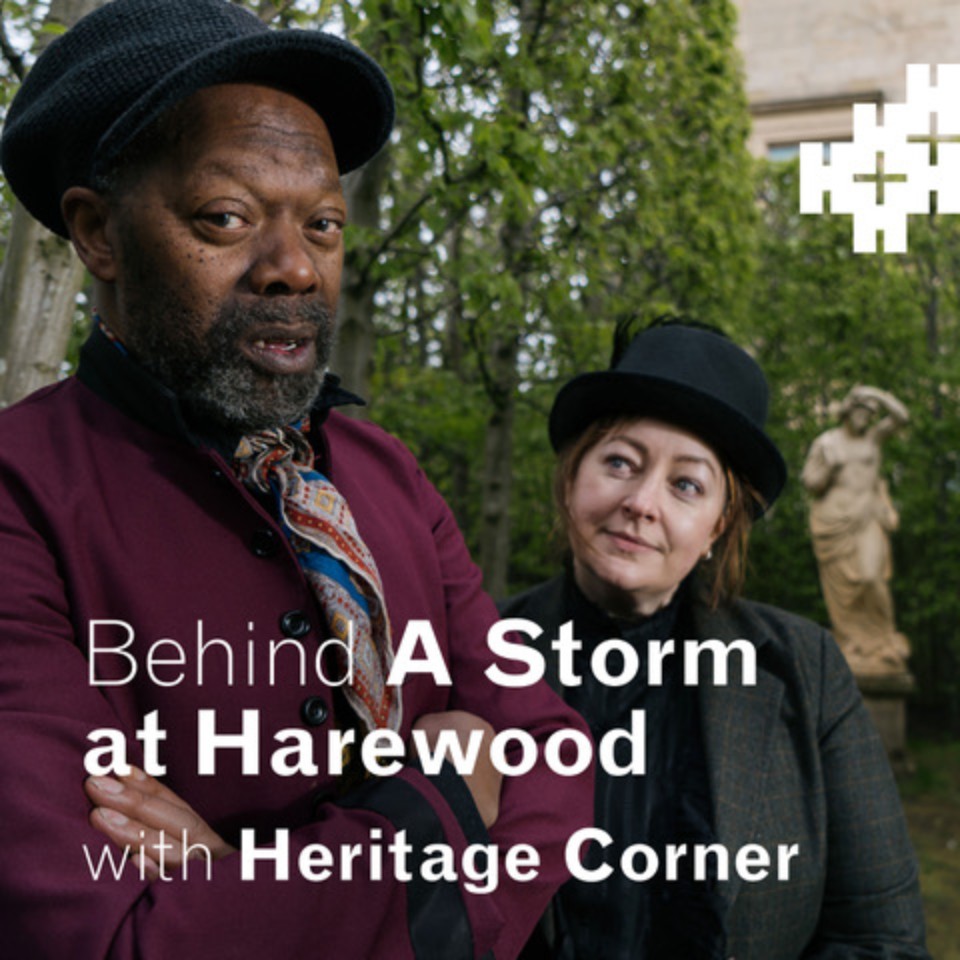 Join Joe Williams and Vanessa Mudd, the creatives behind Leeds-based Heritage Corner, as they discuss the making of A Storm at Harewood, launched in Spring 2021 as part of Harewood House Trust's Open History programme. 
Heritage Corner took Harewood visitors through a series of walks around the House and Grounds, recounting the story of Pablo Fanque, a once iconic circus owner of African heritage with his wife, Mrs Pablo. Heritage Corner transported guests from the Grounds to the House, revealing hidden narratives of African and West Indian connections to Harewood's history. 
Listen to find out more about the development of the walks and their reception, Harewood's own historic connections to the transatlantic slave trade, and the impact of the Black Lives Matter movement following the murder of George Floyd in 2020.
This podcast was produced by Bird Lime Media.